TrungThanh attended the Vietnamese Goods Fair in Myanmar 2010
On 3-Apr, 2010, in the morning at Yangon City - Nay Pyi Taw Capital Union of Myanmar, the Vietnamese Goods Fair in Myanmar 2010 jubilantly opened.
Attending the opening ceremony, representatives of Vietnam were Vietnamese Prime Minister Nguyen Tan Dung; Minister, Chairman of the Government Office Nguyen Xuan Phuc; Minister of Planning and Investment Vo Hong Phuc; Minister of Agriculture and Rural Development Cao Duc Phat, and more than 70 enterprises from 20 provinces of Vietnam. On Myanmar side, there were Lt. Gen. Win Myint him, Yangon Military Region Commander, Brigadier General Sir Tools Tyn Thein, Minister of Commerce, Brigadier General Aung Thein Lin He, the Mayor of Yangon City and many senior officials and enterprises from Myanmar.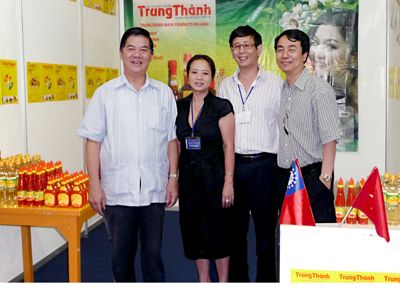 Vietnamese Good Fair in Myanmar is an important event, contributing to: Strengthen relations and economic cooperation, trade and investment between Vietnam and Myanmar LB; Promote production capacity, potentialstrengths of Vietnamese enterprises; Boost the export market to Myanmar; Promote the business, investment, tourism environment and national image of Vietnam.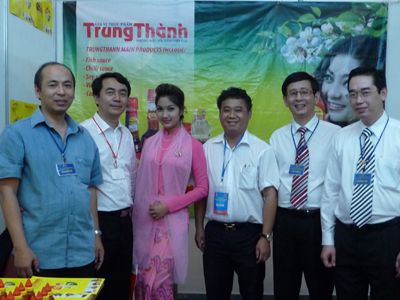 TrungThanh representing the sector of food spice and 71 other Vietnamese companies were exhibiting in a cargo area of 3000m2 a wide range of rich, diverse and strong goods of Vietnam in like: Energy, Mechanical, Electric, Pharmacy, Cosmetics, Chemicals, Fertilizers, Food, Clothing, Footwear and other telecommunication and banking services.

Mr Phi Ngoc Chung, General Director of TrungThanh company, said: "This is the first time TrungThanh have introduced their products to consumers in Myanmar, however, we have received great response and special interest from them. Although the Fair was short, TrungThanh has paid visited and discussed about investment and cooperation opportunities with a number of enterprises in Myanmar, creating prerequisites for projects in the future".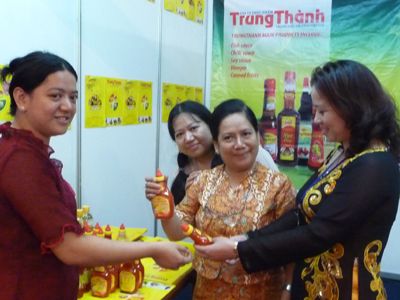 At the Fair, beside displaying and selling products, there were other activities aimed at connecting the two countries' trade such as Seminar on investment and trade cooperation of which the Ministry of Planning and Investment was in charged. The aim of the Seminar was to provide Myanmar enterprises information on economic development, policies and laws of Vietnam in attracting investment. Moreover, the Vietnam – Myanmar Enterpries Forum was held to exchange and establish relationship.

P.V