Mr. Phi Ngoc Chung, Chairman - General Director of TrungThanh, attends Vietnam - Ibaraki banquet
Receiving the invitation from Mr. Truong Tan Sang - President of the Socialist Republic of Viet Nam, Mr. Hashimoto Masaru - the Governor of Ibaraki province, Japan visits and works in Vietnam to boost cooperation in agriculture and investment between Vietnam's provinces and Ibaraki, Japan. On this occasion, Ibaraki, Japan, in cooperation with Ministry of Agriculture and Rural Development organize "The banquet for senior officers of Japan and Vietnam". As the Chairman – General Director of TrungThanh Foods - Company specializing in food in Vietnam, Mr. Phi Ngoc Chung is honored to receive the invitation and attend the banquet.
In the warm atmosphere of solidarity, senior officers and representatives of businesses of two nations talk, share their strengths. At the same time, Japanese companies also introduced products and regional food in Ibaraki, Japan.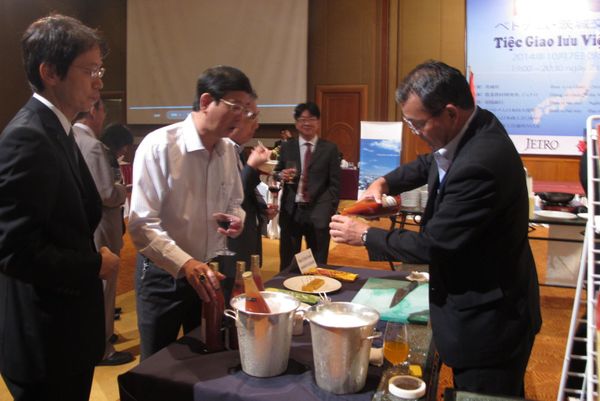 Ibaraki's agricultural products brought to introduce drew the attention of Chairman - General Director of TrungThanh.
He stated that: "The quality of Japan's agricultural products is very good and quite similar to Vietnam's agricultural products, but these products make by them are richer and more diverse. This thing demonstrates that, in Vietnam, especially in agriculture, food production has not been exploited its potential. Therefore, we need to have more networking and exchange of experience sessions between two countries as today to learn, cooperate not only on the agricultural sector, but also on the industrial and commercial sectors, support to transfer advanced technology in production".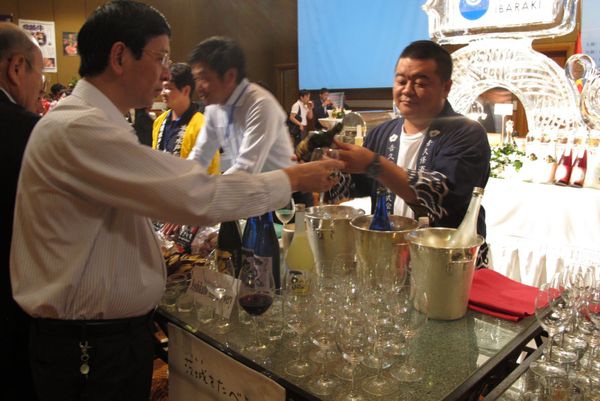 Chairman - General Director of TrungThanh, Mr. Phi Ngoc Chung (white shirt) exchanges to learn about Ibaraki's specialties, Japan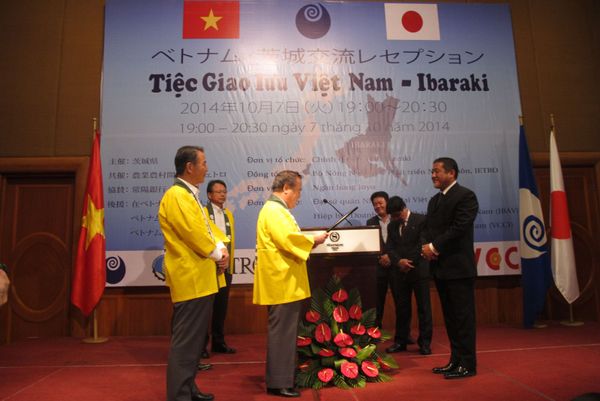 Cooperation between the Governor of Ibaraki province - Mr. Masaru Hashimoto (yellow shirt) and General Manager of Ha Noi Sheraton Hotel
Mr. Phi Ngoc Chung (white shirt) shares his experiences with the guests attending the banquet
Quynh Trang