In Ha Noi, a busy and bustling place, there are still a lot of poor laborers who are struggling to live and then going back to sleep on familiar sidewalks at nightfall. Understanding those circumstances and wishing doing something meaningful, TrungThành youth union launched and responded the program "Love Journey" to support and give gifts to those who are homeless.
The "Love Journey" launched by TrungThành youth union mobilized a large of participation of TrungThành employees. More than 150 rations including bread, milk and essential items were contributed and prepared carefully before beginning the program.

The members did not hesitate to go to the small corners or the deserted roads to hand over each gift, to listen to the life stories with all kindness. All people are happy to wait the gifts from those who are "out of sight but still in mind".

Volunteer group came back in delight because they believe that these small gifts kindled a warm fire in the hearts of people. That belief has been nurtured for 19 years at TrungThành, has passed over the generations and will be continually maintained and promoted.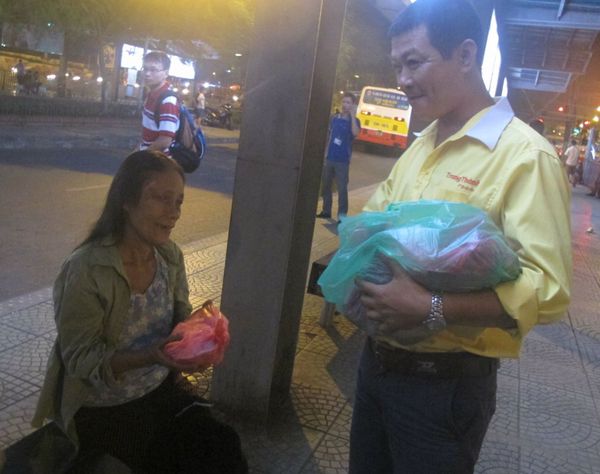 The old supprised when receiving the gift from TrungThành volunteers

Each person has different circumstances, so when listening to their life stories, volunteers extremely compassionate and desire to help them more and more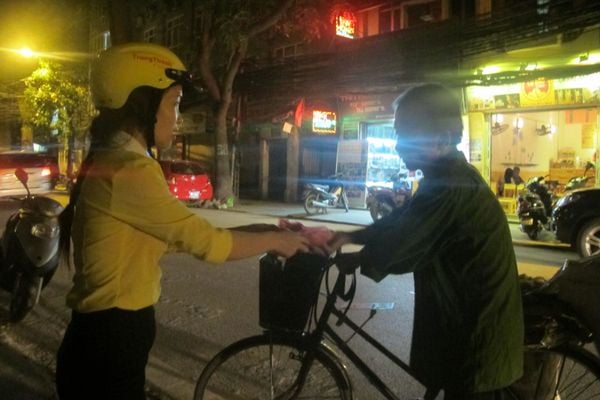 A lot of homeless lives have been receiving gifts from TrungThành volunteers

The "Love Journey" launched by TrungThành Youth Union will increasingly be expanded further, and TrungThành employees will together contribute to the journey that brings love to everywhere, give the warm heart to the unlucky lives.

The "Love Journey" is not only a charity of the business, but also the journey of the passionate hearts which are quite willing to pass a long way to share the love to people who have many difficulties in life. Going about the country helps realize that society need more hands, helps feel happy when doing something meaningful.
Quynh Trang