Chairman - General Director of Trung Thanh, Mr. Phi Ngoc Chung took part in the meeting with Mr. Truong Tan Sang, President of the Socialist Republic of Viet Nam on the day of Vietnamese Businessman
At the Office of the President on October 11, 2014, Mr. Phi Ngoc Chung and other businessman had a meeting with Mr. Truong Tan Sang to celebrate the day of Vienam Businessman (October 13).
At the meeting, Mr. Truong Tan Sang welcomed the typical entrepreneurs in 2014 who have overcome difficulty and have developed in the current economy. He said that the enterprise sustained and continued to expand the business are important factors which took part in the country's GDP growth. "After the crisis, VCCI and businesses have to penetrate the missed opportunities, and the most important thing is to draw experience", he said.
In the first 9 months of the year, there were more than 53,000 new businesses ; 11,872 businesses already operated again; 48,330 businesses had difficulty and forced to dissolve or cease operations, President of VCCI, Vu Tien Loc stated in report about the operation of community of the business in Vietnam.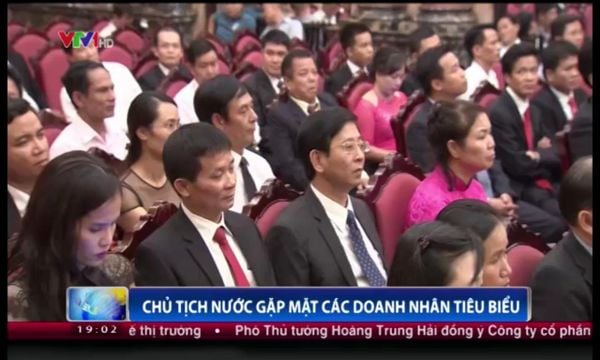 Chairman - General Director, Mr. Phi Ngoc Chung, is shaking hands and receiving congratulations from President Truong Tan Sang

In the intimate atmosphere, Mr. Truong Tan Sang hope to listen to the recommendations of the delegates and businesses and Mr. Phi Ngoc Chung took an occasion to make a comment. He thanked to the Party and Government taken measures to support, carried out policies promptly and corporate bailouts, supported bank interest rate as well as cut a lot of procedures to encourage investment and production. He also said that he wait and desire more and more practical support solutions from State to overcome difficulties, to remove obstacles, to have a equality among large corporations and small/medium enterprises ".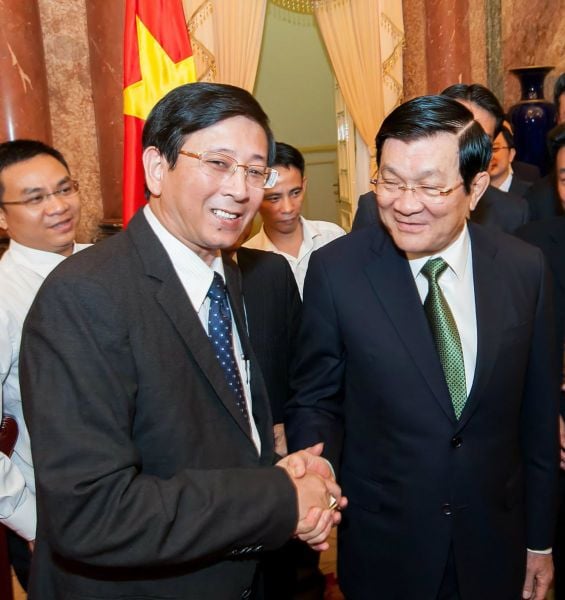 Mr. Truong Tan Sang share ideas after listening to recommendations from the Mr. Phi Ngoc Chung (center)

Acknowledged with the recommendations of the delegates, Mr. Truong Tan Sang stressed that the country's economy is in the most difficult period after the renovation. In the ASEAN countries, after many years, Vietnam still ranks 6th is worth thinking about, especially the upcoming liberalization of trade will occur with faster magnitude, larger aperture. Therefore, more than ever, the confidence of businesses need to be strengthened and maintained. Enterprises need to be more confident in the role of monitoring and opponency to find out problems.

President suggested the ministries, branches and localities to continue supporting, creating the best conditions for recovery and development of enterprises. He said that businesses should create information channels through newspapers and network to express, suggest problems with leader of the Party and the State.

To celebrate the day of Vietnam Businessman, President suggested business community continue to promote the role of the backbone in the period of industrialization and modernization, to raise the strength of the economy, and to become rich and powerful.

Some photos of margin activities at the Office of of the President before the meeting dated October 11, 2014: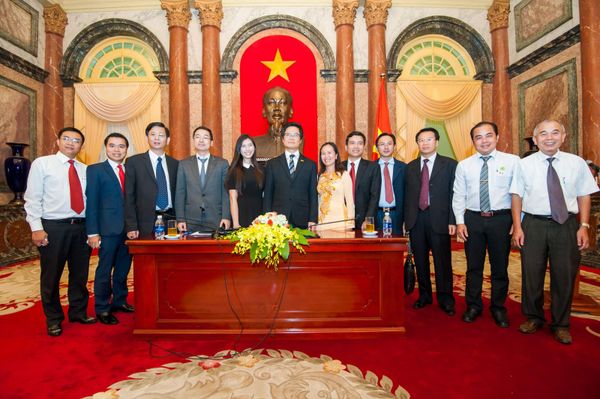 Mr. Phi Ngoc Chung (second row, fourth from the left) is honored to be one of the typical entrepreneur's outstanding in 2014
Quynh Trang
Translator: Bui Ha