TrungThành shines in the night "Vietnam Golden Brand Food"
Nearly 100 products from 76 Vietnamese food businesses received the golden brand title at a ceremony held in Hanoi on April 23. This is the first national award dedicated to the food sector, jointly organised by the Ministry of Health, Ministry of Industry and Trade and Ministry of Agriculture and Rural Development.
On this occasion, Mr. Phi Ngoc Chung is one of 24 entrepreneurs which were also awarded with the title "For the Quality of Life". In addition, TrungThành Yellow Chili Sauce received the "Vietnam Golden Brand Food".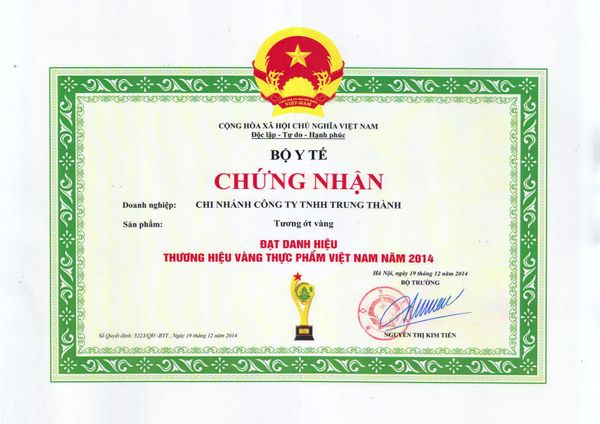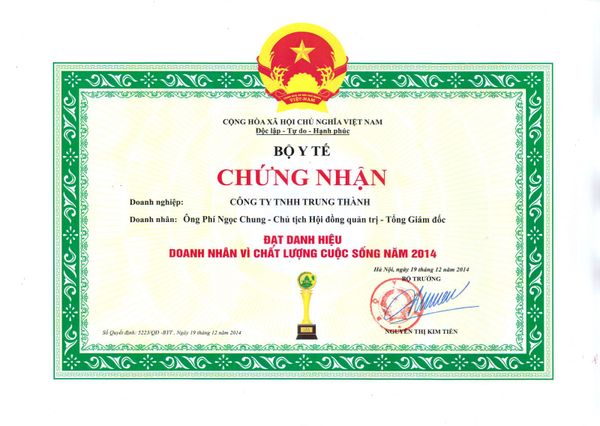 Addressing the event, Chairman – General Director Phi Ngoc Chung said: "Although the award "Vietnam Golden Brand Food" was held for the first time, it showed the scale and diversity of products in the domestic food. This not only is the pride, the great motivation to TrungThành Yellow Chili Sauce in particular and TrungThành Foods in general, but also have great significance for the sector of Vietnam food spices".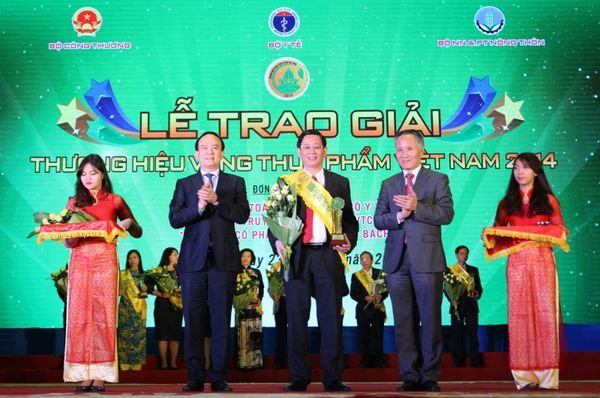 Mr. Phi Ngoc Chung (center) is one of 24 entrepreneurs which were also awarded with the title "For the Quality of Life"
More than 20 years of relentless efforts, with the mission to keep the essence of traditional spices, TrungThành Foods has been gradually asserted themselves on domestic market and abroad, is a brand with many products which are relied on by consumers. TrungThành Yellow Chili Sauce received award "Vietnam Golden Brand Food" as a motivation to try harder in creating quality products, maintain the reputation. Simultaneously, TrungThành Foods will continue to invest in research produce more safe products for consumer's health
Some photos of the award: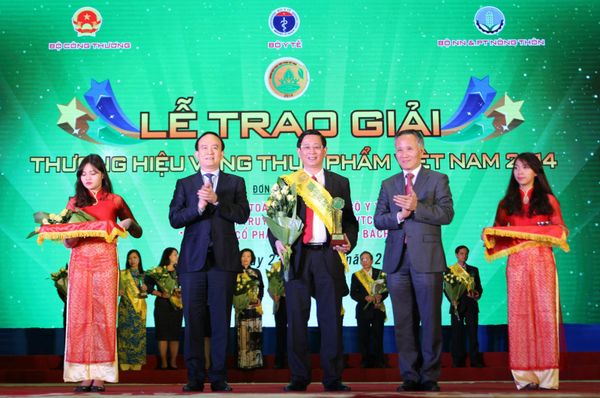 Mr. Phi Ngoc Chung speaks at the award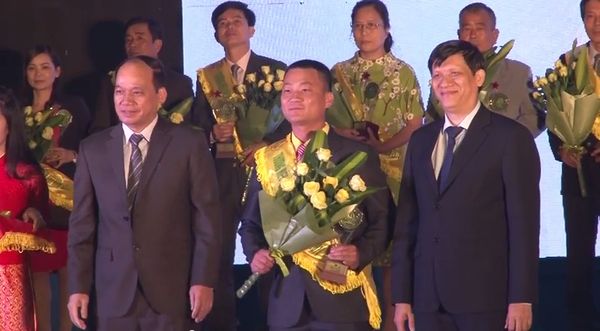 Mr. Vu Van Quang, Regional Sales Manager (center) receives award "Vietnam Golden Brand Food" with TrungThành Yellow Chili Sauce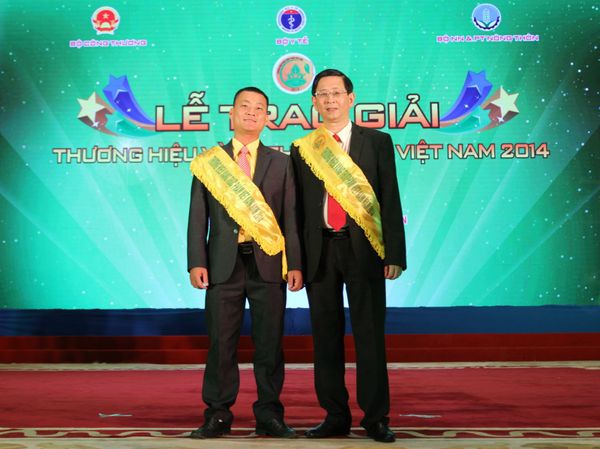 Mr. Phi Ngoc Chung (right) and Mr. Vu Van Quang at the award "Vietnam Golden Brand Food"

Quỳnh Trang